I mentioned before my excitement about heading into the Cederberg. Something I failed to mention was my lack of excitement about the road leading into the Cederberg. For those of you that don't know, the Cederberg is a mountain wilderness area. With mountains come mountain passes, and with wilderness come gravel corrugated roads.
I had never driven through the area beginning to end, only parts of either side. To add to the uncertainty, I had only done those stretches in the dark. Therefor not quite sure what was install for us.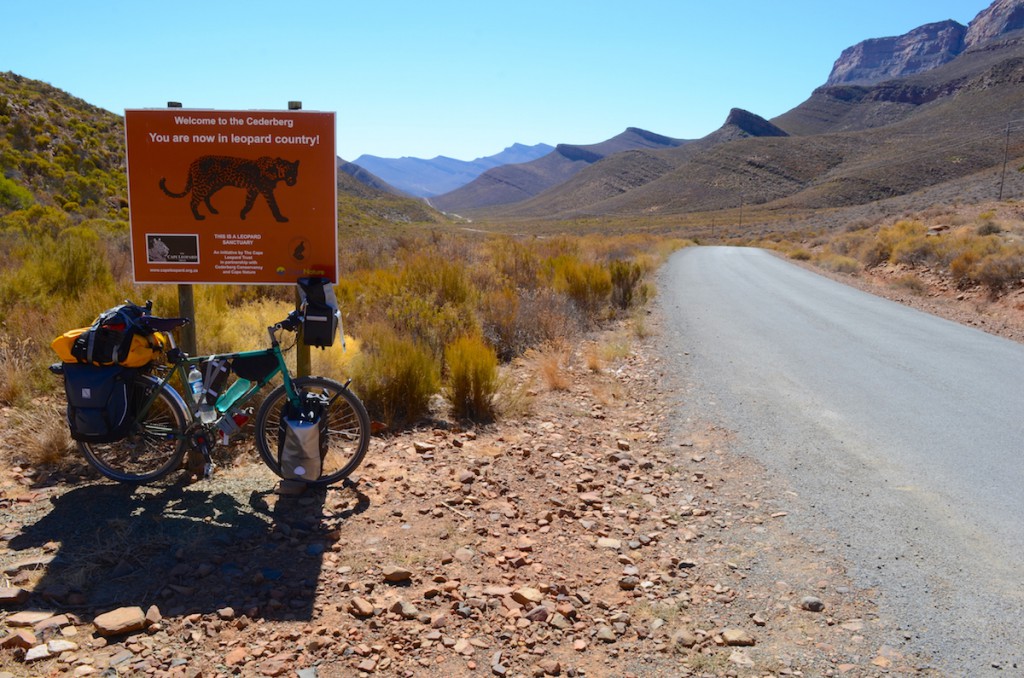 5kms after leaving Riaan's, we hit a gravel road. A sign post said 48kms to Oasis. Oasis being a campsite we had chosen to aim for to spend a couple days. To start out the road was in reasonable condition, a few sandy patches, but fairly flat. It meant we were making pretty good time.
Cycling over the pass we saw a sign. "You are now in Leopard country" Although it is almost impossible to spot a leopard, there is plenty of evidence that they are around. This marked the start of the Cederberg, and what I thought to be the only pass we had to cycle over that day. However sometimes maps like to leave out the little details!
We dropped down into a valley and stopped at Mount Ceder to stock up on olive oil, jam and vanilla fudge. All the essentials really. After a short break, we began the second and final pass. It was 5kms of hill climbing hell. As the legs grew weaker the hill got steeper with the last hour getting very desperate.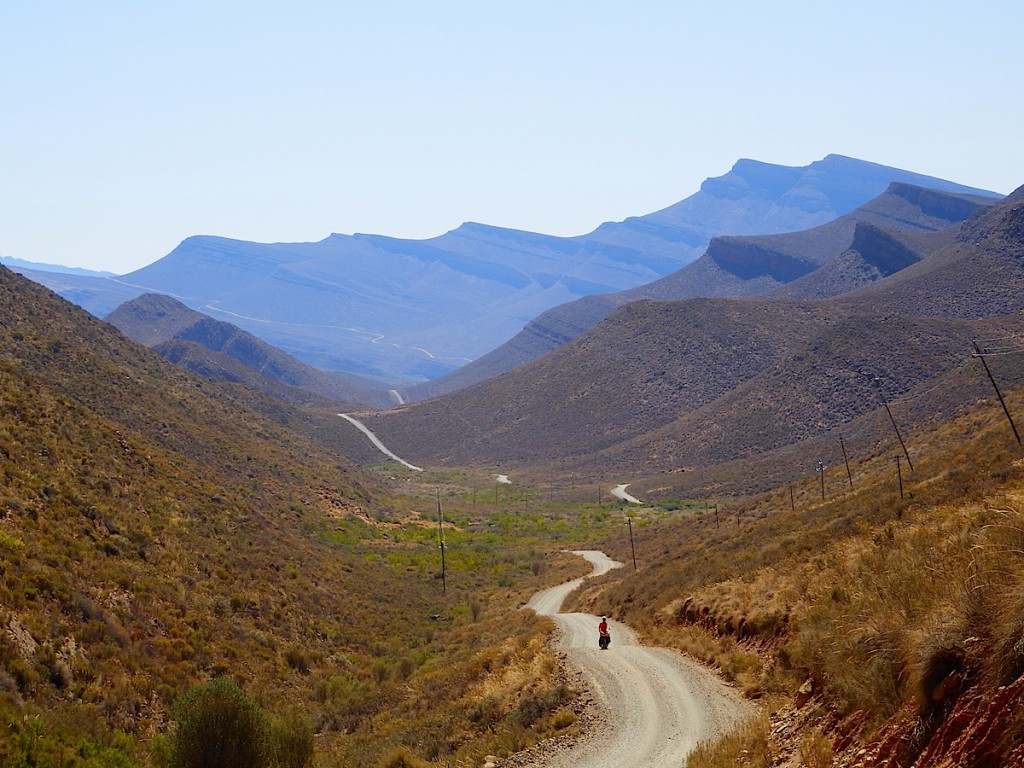 Neither Mayu or I were strong enough to push our bikes up the dirt road by ourself. All efforts would just result in loosing your footing on the lose gravel. Team work was in order! For the last 2kms we would push one bike together for 100 or so meters, put it down and walk to collect the next one. We repeated this process again and again until we were 50 meters from the top. From leaving Mount Ceder, it took us almost 3 hours to travel 5kms. I think thats slower than crawling.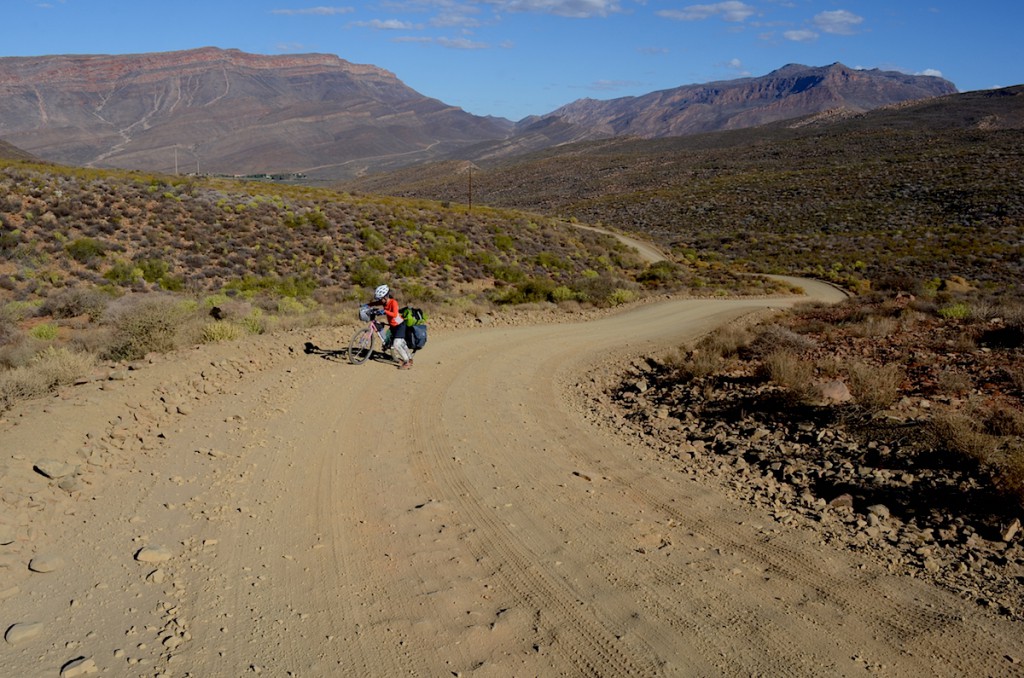 Our saving grace came at that final 50 meters. The owner of the Oasis campsite passed in his car and offered to take our bags off our bike. Amazing! Those last 50 meters were a breeze. Then just a evening cruise down the other side of the road. Crazy bumpy, but it felt good.
The following day we had planned to hike to a cave, it had been named "the hotel with a million stars". I had been there a year before. Its a rough hike with no trail and lots of scrambling through spiky bushes in the hot sun. But following the previous day's trauma, meant we opted for a day in the hammock instead. I spent most of it reading in the shade, getting a healthy dose of Fukuoka.
[fb_button]